Vibestyle blog brings you urban lifestyle previews and reviews
Written by Bijan in Film  |  29th May 2018
---
A galactic addition to the Star Wars story, but underwhelming as a solo movie
The new Solo movie was amazing in most aspects, including the narrative, the actors and references to other Star Wars films. However, in relation to the other movies, this film was below the expected standard; and this is evident among the movies' estimated takings, at $83.3m (£63m) for the first three days of release. This was even lower than Rogue One's taking of $155.1m in the same space of time.
There is a lot to enjoy in Han's movie, with comedic, cinematic and of course, action-packed scenes; which undoubtedly reflect today's ingredients for a great movie. Vibestyle's favorite moment of the prequel has to be our first look at Darth Maul on the hologram, as well as the scene in which Han and Chewie first meet. Both these scenes connect towards the existing Star Wars movies including Episode 1: Phantom Menace, and the adventures of Solo and his Wookiee partner in the original and sequel trilogies. We can't help but think of the success the film could have created if they added in more referencing scenes.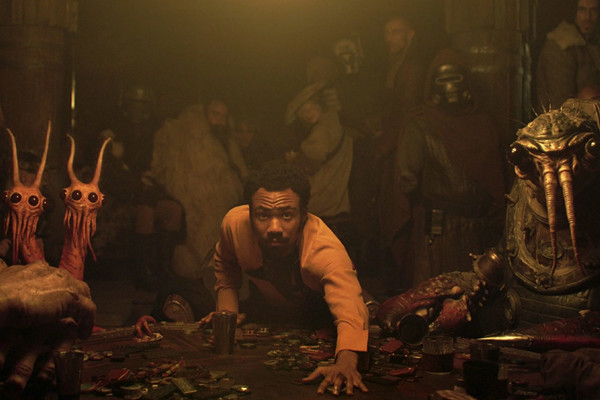 The Lucas Films and Disney movie really impressed us with their selection of actors, including Alden Ehrenreich as Solo, Woody Harrelson as Beckett, Emilia Clarke as Kira, and Donald Glover as Lando; where all their talent undoubtedly reflects an accurate depiction of their respective characters; especially, Solo.
If your new to the Star Wars galaxy, then this Star Wars Story may not appeal to you as much as it would towards the original and prequel trilogy fans. However, it wouldn't be a bad place to start if your are planning on doing a Star Wars marathon – a very good idea!
---
Make sure you like and comment your views on the Solo movie! Be sure to share this post with friends and family who would be interested too.