By Eugene in Fashion | 28th March 2018
Trending Streetwear
The week has started with some big news in the fashion industry. The founder of streetwear-savvy, Off-White has announced his move to the French veterans of luxury, Louis Vuitton. Abloh's move means he's replacing former director, Kim Jones, following his switch to Christian Dior earlier in the year. But what is even more exciting is that this transition makes him the first African American artistic director at Louis Vuitton, and without any formal fashion training.
Exactly who is Virgil Abloh?
For those of you who don't know, Abloh is previously known for his work under the role of art director for Kanye West and Jay Z's 2011 Watch the Throne album. His collaboration with Mr. West saw him receive a nomination for the Grammy Award for the Best Recording Package in 2012, which Caroline Robert went on to win for her work with indie rock band, Arcade Fire.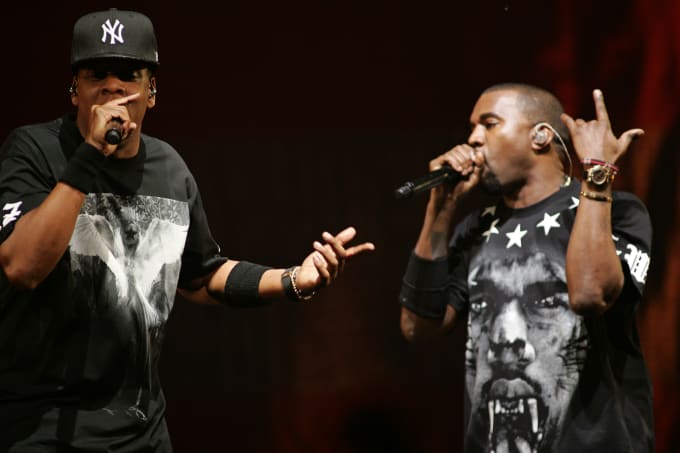 Through his mother's experience as a seamstress, Abloh had always had an eye for fashion and designing. In 2012, the Ghanaian designer decided to start up his own streetwear brand, Off-White, which he claims to have been inspired to do after working with rappers and Fendi Roma before they launched their streetwear luxury hybrid range, known as Pyrex Vision.
The Milan-based Off-White quickly became a success in hip-hop culture with the likes of Travis Scott, Drake, A$AP Rocky, and Rihanna being heavily involved with the great reception it got, and still has. Abloh's Off-White has recently been recognised for their collaborations with sportswear giants, Nike, Champion, Timberland, and even IKEA!
Abloh's style has always been full of innovation and awe. The aesthetic that you see with Off-White products seem to represent a connection between production, design, and retail. The use of key terms are usually printed on the garment to add to the effect of the design. The Abloh effect is perfectly clear in his work with the famous Air Force 1 and the undefeated Air Vapor Max.
---
What does Virgil Abloh's move to Louis Vuitton mean?
Plenty of fashion insiders are both excited and sceptical about Louis Vuitton's new appointment. It seems, however there are more optimistic opinions than pessimistic. Here are a few:
Angelo Flaccavento: I think he will stress the luxury factor at Louis Vuitton, but I don't think that the aesthetic will be a massive shift from Off-White™. Then again, I might be completely wrong.
Lawrence Schlossman: Whether or not streetwear needs or wants it, Virgil Abloh's appointment at Louis Vuitton is just more validation from the fashion establishment that the subculture is firmly in the driver's seat when it comes to both aesthetics and business.
Joerg Koch: Louis Vuitton has already changed by appointing a black amateur designer as the artistic director of Louis Vuitton Menswear.
Its evident that there are mixed feeling about this exciting change, Abloh himself stated: "This opportunity to think through what the next chapter of design and luxury will mean at a brand that represents the pinnacle of luxury was always a goal in my wildest dreams. And to show a younger generation that there is no one way anyone in this kind of position has to look is a fantastically modern spirit in which to start."
---
What does Vibestyle think about the move?
There's no doubt that this move will change the face of luxury fashion, its exciting to see what comes next. Streetwear has become so popular around the world, and luxury brands are starting to recognise this. For example, Gucci has redefined themselves to appeal more to millennials which has clearly been a success, not to forget Louis Vuitton's work with Supreme. Abloh is just the start of what is to come, meaning that streetwear will become the new luxury.
Virgil Abloh's work with Nike in particular has been both inspirational and refreshing for streetwear, we've seen countless designs that seems to give new life to familiar garments.
Thanks for reading, share with us your thoughts in the comments section.