Vibestyle Blog brings you Urban Lifestyle news and reviews.
Written by Bijan in Music | 26th February 2018
---
March is set to be a month of madness in the music scene, with upcoming releases from numerous artists, both Hip Hop and R&B. Therefore, considering we are approaching the end of February, Vibestyle Blog have put together the best and most promising albums that have been anticipated this year, and even during the latter months of 2017.
Tory Lanez – Memories Don't Die
We don't have to wait long for Tory Lanez sophomore project, as it arrives 3rd March. The long-awaited 'Memories Don't Die' album has been teased and rumoured since the final quarter of last year until recent; where Lanez has been actively posting media on Instagram, including a countdown and videos relating to the upcoming album.
The Toronto artist hasn't been shy of teasing the project, with the release of Memories Don't Die track list and album art back on the 10th February. Here, the track list implied some big names to feature on the project, including Future, 50 Cent, Nav, and Wiz Khalifa.
Tory Lanez has already released several tracks from the album, such as Skrt Skrt, Shooters, and Real Thing. Though, there are plenty more tracks to look forward to, from the 18 songs that the project boasts.
As we get closer to the date, and the hype builds up. We sure will be listening to the artists previous work. Including recent features
https://instagram.com/p/BfoG7DZl5Uo/
Jacquees – 4275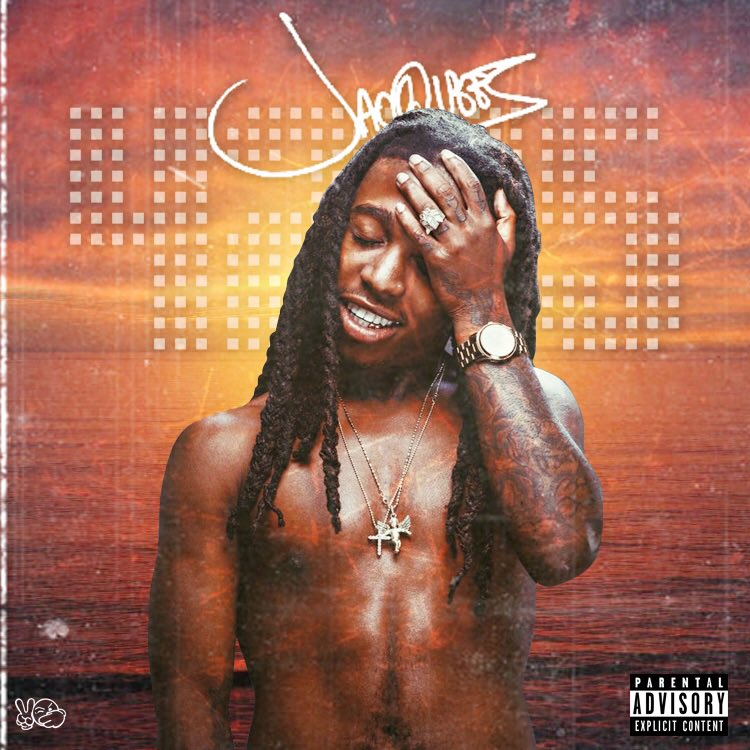 This Atlanta-based R&B singer is set to release his debut album this month, 4275. Jacquees is no stranger to R&B, bringing his distinct vocals and style to the industry.
Aside from 4275, the artist has been evidently busy as of recent; with news of collaborating with Chris Brown in one project, and another EP set to drop March as well, 'This Time I'm Serious'.
https://instagram.com/p/Be1JO63ljcS/
Focusing on the Chris Brown collaborative. Jacquees took to social media with videos and images of Breezy and himself, working on the project. Though a date is not yet specified. However, this activity took place during early January; so, maybe the album is only round the corner! From one post by Que, he indicates that the collaborative could perhaps be named 'Love and Loyalty' as the following post was captioned – sounding like the album will consist of mellow R&B and Soul music.
We are unaware of the date that 4275 will be released, especially with the amount of projects the artist is set to drop. While we are very excited for all these projects to become available, the Vibestyle Blog sure hopes, Jacquees can deliver on what he has promised his fans, in a timely fashion. The artist does express a high work rate with previous projects including joint mix tape with DeJ Loaf 'F*** a Friend Zone', the Quemix series, and continuous features (most recently with Snoop Dogg) that can be found on the usual music platforms.
Rich The Kid – Untitled
Rich The Kid has already confirmed the release of his debut album to be late March; as the artist took to twitter to announce the 30th March to be the date. Though, some artists tend to release a project earlier than stated, so we may not have to wait too long for this one. However, as of now, we have a month to wait for Rich's work; which XXL put it after an interview with the artist, "…the greatest album of 2018".
While the track list has not yet been released, the features seem to give promise of a successful album. According to HotNewHipHop, the album will feature the likes of Kendrick Lamar, Lil Wayne, Khalid, Pusha T, Jeezy, and more. Though, in an interview, with XXL, the artist also mentioned Chris Brown to be in the mix – we look forward to this one!
---
There will undoubtedly be more releases throughout March. Though, we will probably have to wait for announcements and teases before making assumptions. However, we are more confident in expecting singles and mix tapes from various artists on the urban music scene. Vibestyle Blog have a few artists in mind that we should be looking out for:
Chris Brown
Travis Scott
6lack
Belly
Future
Drake
Young Thug
These artists have a tendency to unexpectedly release new tracks, while others have been anticipated. Make sure you keep an eye opened – or ear – for social media activity, as artists seem to be loving this platform to tease and promote their new work.
---
That will be all from Vibestyle Blog on this matter of March Madness in the urban music industry. We hope the album you most look forward to isn't too long of a wait! Though, in the meantime, you can check out our other posts from our home page.
Be sure to comment with your opinions on these albums, or others you think should have made the cut. Also, please like, and share this post with your friends and family who may appreciate the Vibestyle Blog.